Gambrel 20 High Wind — Starting at $14,000.92
*Price does not include any applicable taxes.
Part Number: CN-GM2036HW
Dimensions(overall): 20' x 36'
Dimensions (covered): 20' x 20'
Useable area: 20' x 20'
Materials Used: All steel construction
Finish: Acrylic galvalume finish
Mount Location: exterior-mounted
Wind rating: 115 mph
Snow load: 30 lbs per ft²
Weight: 4,255.50
Starting Selling Price: $14,000.92
Freight and Steel costs are estimated and can change on a daily basis. Pricing is confirmed at the time of purchase.

Made in America with American steel - and backed by a 20 year guarantee.
Features and Benefits
Designed for quick and easy construction
All kits are 20 feet length and attach to two shipping container
Length is infinitely scalable by adding additional containers and kits
Can be disassembled, transported and re-assembled
Roof attaches to container pin points for a secure connection
Require no footings or approval in most cases
Most kits rated for 115 mph, exposure C and 30 pounds/square foot snow load
Higher wind and snow ratings can be requested for specific projects


Applications
Vehicle and equipment storage
Workshop and maintenance space
Agricultural
Turnkey mobile medical clinics
Complete kitchen and dining facilities
Custom storage and maintenance
Vehicle checkpoints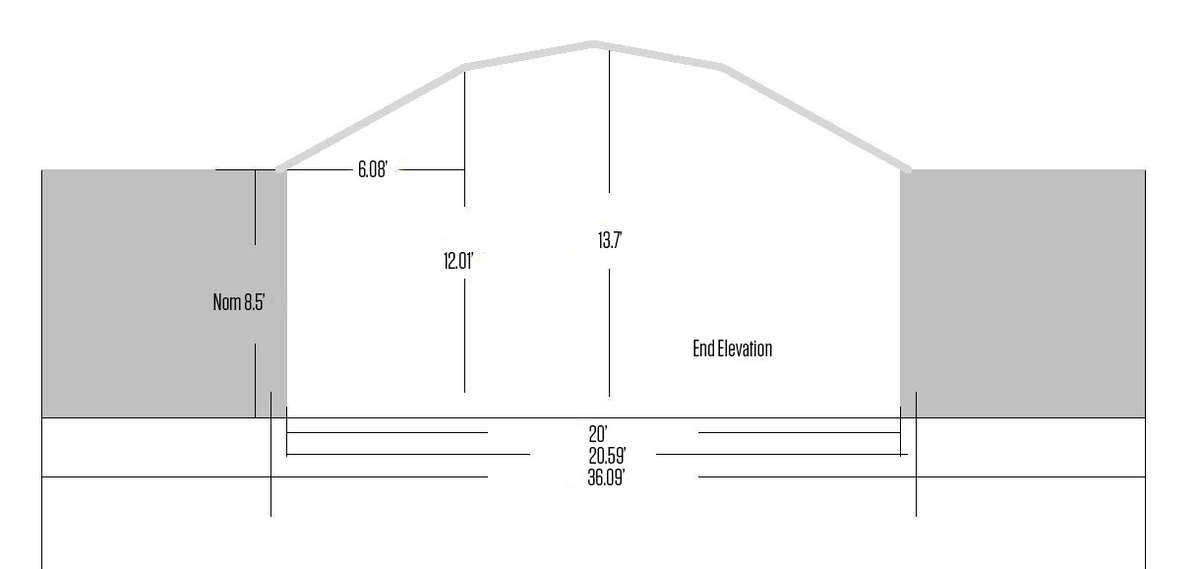 Additional Models